On March 22, Shuaikang officially announced Gao Yuanyuan as its brand spokesperson.
Gao Yuanyuan worked with SACON to unlock comfortable kitchen experience and pursuit of a better life. At the same time, we are heading for a brighter and more promising new chapter together.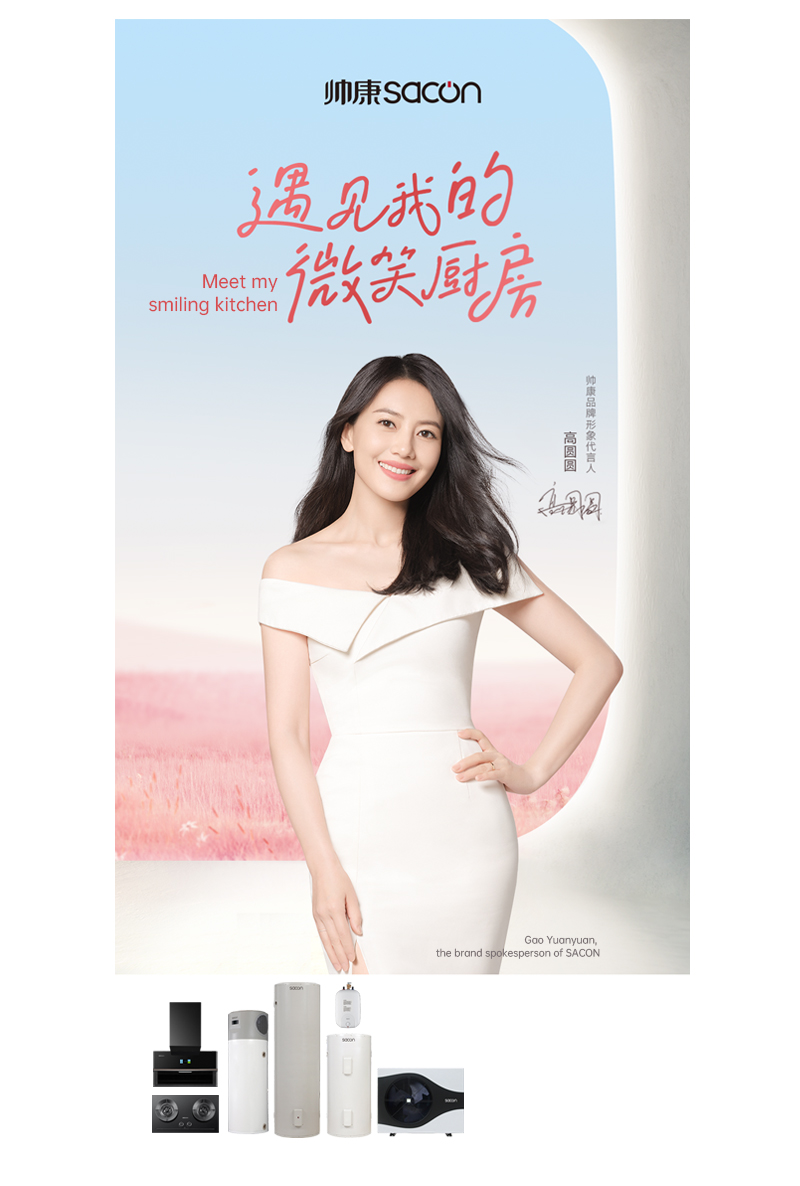 As one of the famous Chinese actresses, Gao Yuanyuan has created many classic characters for the audience andwon many film and television works honors. At the same time, Gao Yuanyuan also became a popular national goddess o by virtue of her quiet, elegant and unique temperament.
In many people's eyes, Gao Yuanyuan's smile is full of sunshine, elegant and charming, her unique and sweet beauty can wake up our yearning for a better life.
Gao's smiling positive image match with SACON's corporate mission of "creating a healthy and beautiful life". From the development of the industry's first deep range hood, to a full range of kitchen appliances now, SACON has been relying on professional and cinnovative technology to bring users a better life by solving kitchen pain points.
In addition, SACON have also attached great importance to the value and status of "brand, user, and partners", and has always implemented the core values of the enterprise "integrity, responsibility, gratitude, collaboration, symbiosis" in all aspects of corporate operations. Whether to provide high -quality products for the market, to achieve a win -win situation with partners, or to build a better career development platform to promote employees to achieve self -growth, are all goals of SACON.
"Smiling, it seems like a trivial expression, but I find it very powerful," said Xu Xinjian, chairman of SACON. At the same time, Xu also said, "From the perspective of the brand, we always hope to make users smile, partners smile and employees smile, so smile is also the core value of our brand."
Gao Yuanyuan was chosen as the spokesperson of the Shuaikang brand because of her reserved, unique and beautiful smile. Behind, is the power of healing, sunshine and warmth, which match with SACON's desire to be a brand that makes people smile from the heart.