AHR, sponsored by the American Society of Heating, Refrigerating and Air Conditioning Engineers (ASHRAE) and the American Association of Refrigeration and Air Conditioning (ARI),and organized by International Exposition Co., is the largest HVAC exhibition in North America. First held in 1930, as North America's oldest and largest trade fair for air conditioning, heating and cooling products, it is held annually. The exhibition is to display the new products, new ideas and new services, which has always attractedg a large number of professionals to visit.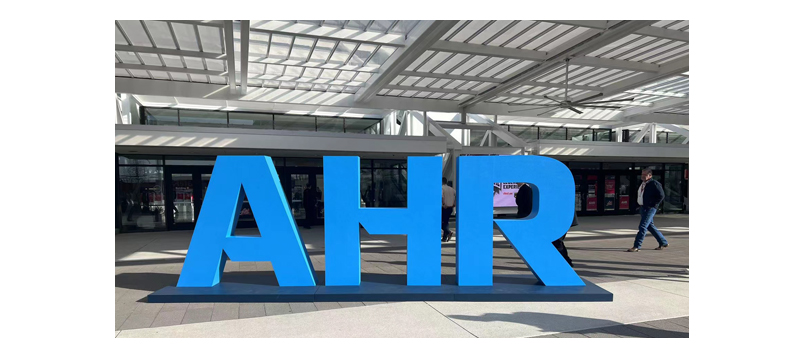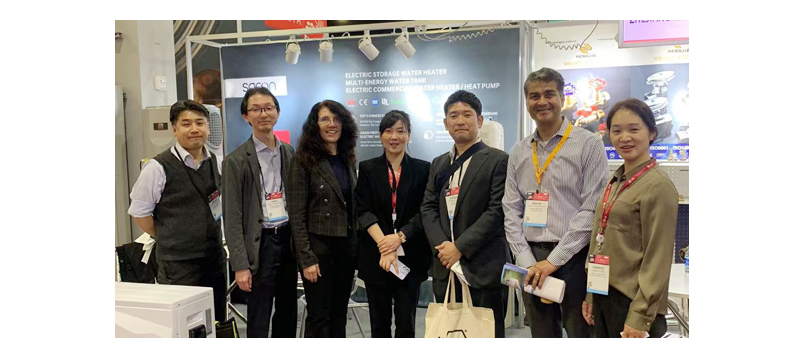 SACON also led the team to participate in the fair this year. We brought the latest products, such as domestic water heaters, commerical water heaters, coil water tanks, heat pump water heaters, swimming pool pumps ,which has attracted a large number of purchases from all over the world to visit and communitcate.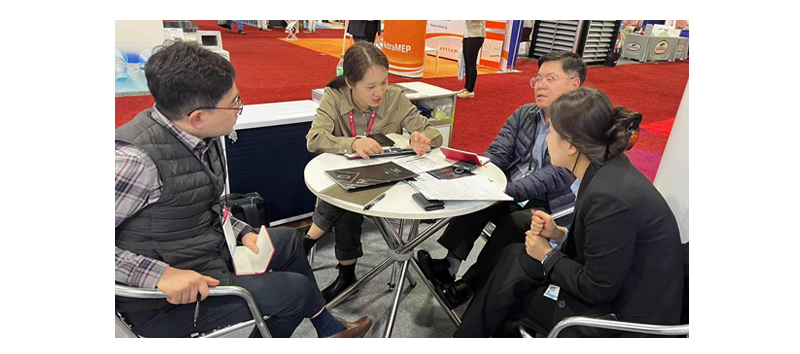 In recent years, the refrigeration and heating industry has developed rapidly in China. Besides meeting the demand of domestic market, the heating products have also continuously expanded the proportion of international market. Therefore, the leading enterprises should always track the development trend of international heating technology, and strengthen the foreign cooperation in manufacturing and applications of heating equipments, which is very important and benefical for promoting the export of air conditioning, heating and refrigeration products.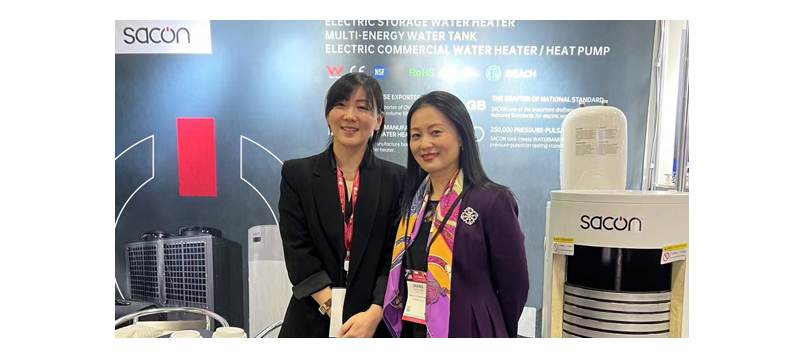 (Photo of Ms. Zhang Xinyu, Chinese Commercial Counselor in the United States)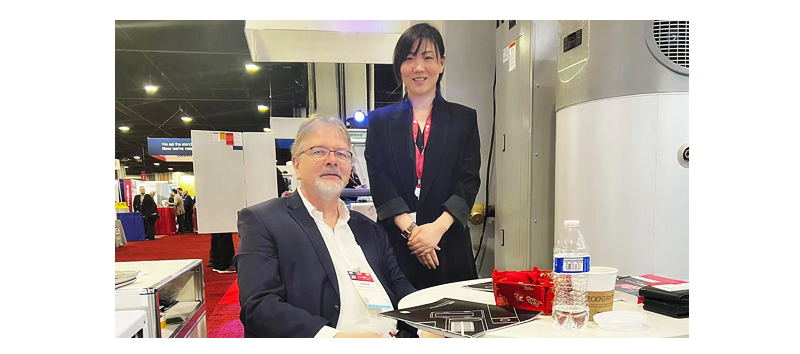 (Photo of CEO of STIEBEL ELTRON in the United States)