On July 26, 2022, the 19th World Brand Conference hosted by the World Brand Lab was grandly held in Beijing and 2022 "China's 500 Most Valuable Brands" analysis report was released at the conference. As the pioneer of healthy kitchen, SACON has been selected for 15 consecutive years with a brand value of 57.316 billion yuan, ranking first among professional kitchen appliance brands, which has been widely recognized both inside and outside the industry.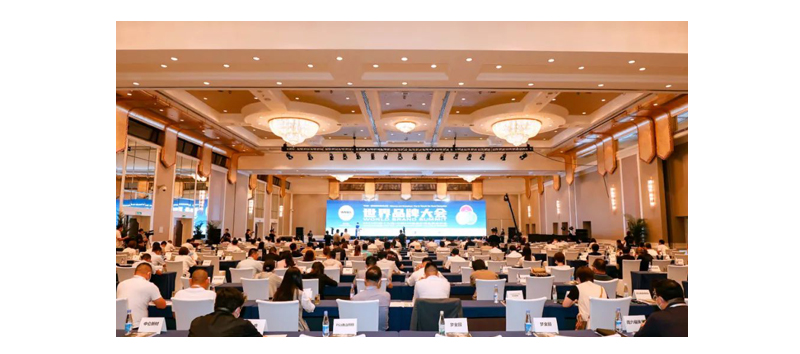 The World Brand Lab chaired by Nobel Laureate in Economics Professor Robert Mundell, is recognized as one of the world's three major brand value assessment institutions. Its authoritative research report "China's 500 Most Valuable Brands" is based on financial data. , brand strength and comprehensive analysis of consumer behavior, with unparalleled authority and influence in the field of Chinese brand research.
As China's first-generation kitchen appliance head brand, SACON always focus on the health of users, actively responds to the "Healthy China" strategy, and takes technology as the core driver, to meet consumers' demands for health. SACON has innovatively launched healthy kitchen appliances such as healthy cooking space and self-cleaning integrated stove, to provide users with continuously upgraded healthy kitchen solutions, which has gained the trust of nearly 50 million household users around the world. The strong brand accumulation is the foundation of SACON's consecutive ranking of "China's 500 Most Valuable Brands".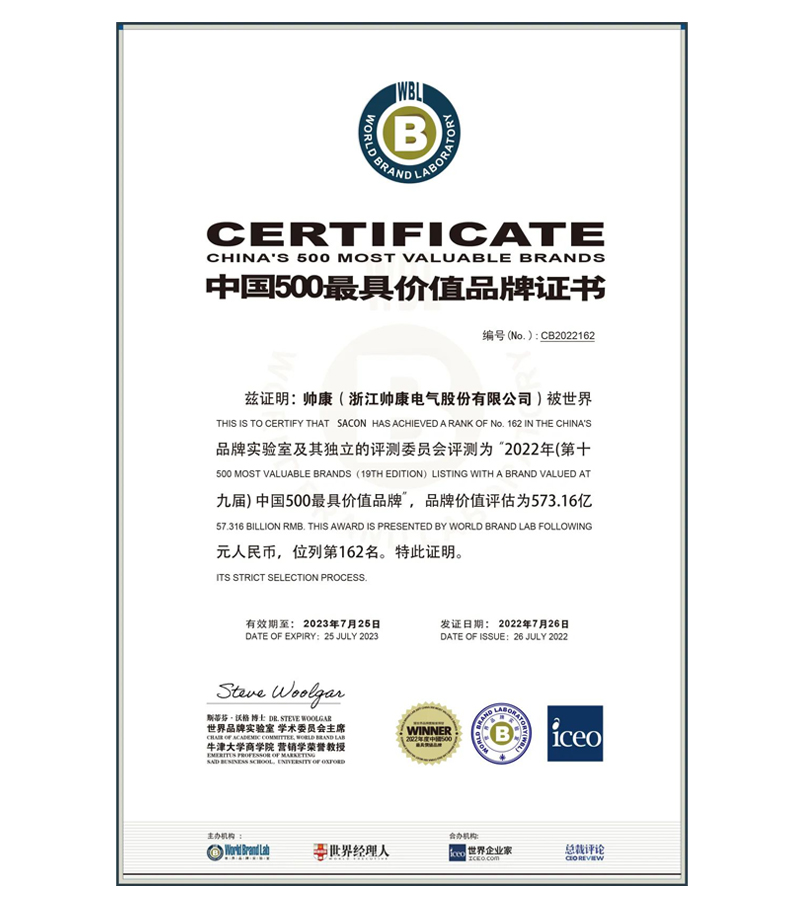 The theme of this year's World Brand Conference is "How to Rebuild the Brand Ecosystem". Intangible brand experience depends on tangible brand appearance and marketing to change and accumulate, while appearance and marketing depend on the brand loyalty brought by the experience. SACON builds a brand ecosystem based on the characteristic value of health. At the back, under the guidance of the value of "symbiosis", SACON works with suppliers and operators to create a green and healthy production and sales system, and has won many honors such as "Green supply chain Management enterprise", "Green factory" and "Green design product" by the Ministry of Industry and Information Technology. In the front, SACON sets the health kitchen electricity matrix and five-star after-sales service, to meet the increasingly personalized quality consumer needs with the unique brand ecosystem. Based on the positioning of health, SACON also stands at the height of brand social responsibility, and joins hands with professional organizations such as Zhong Nanshan Medical Foundation, Guangdong Health Association, as well as authoritative experts and media to build a national respiratory health defense line. The brand honor awarded by the authority of the world brand laboratory makes SACON feel the heavy responsibility. In the future development, SACON will take technology as the core of the brand, and continue to launch revolutionary healthy kitchen appliances to create a healthy and beautiful life for consumers.