Healthy Products
With the enhancement of national health awareness and the improvement of consumer demand, China's kitchen appliance industry is in a new era of health upgrade and reconstruction. Facing the new trends, SACON has positioned itself as the "Pioneer of Healthy Kitchen", with continuous technology-driven products and upgraded healthy kitchen solutions.
A few days ago, based on the innovation and breakthrough of health technology and the continuous development of leading products, SACON launched three core healthy products, the self-cleaning integrated stove S6, the healthy cooking space A8 and the healthy cabinet, which were designed by the Korean design master Professor Kim, to provide strong support of hundreds of millions of families.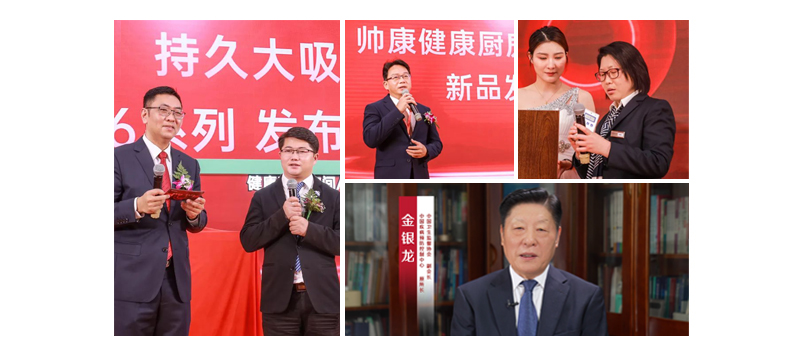 S6 Self-cleaning Integrated Stove S6
High temperature pulse pressurized washing, larger suction and healthier
1. In terms of function, the self-cleaning integrated stove S6 is independent steaming, roasting and frying.At high temperature of 135 °C of steaming, it can make various ingredients. There are also 12 cooking modes for delicious food; The shuttle knob and intelligent voice control, greatly improving the human-computer interaction experience.
2. In terms of performance, the self-cleaning integrated stove S6 has a large air volume of 21m³/min, super suction without oil fume; Equipped with intelligent cruise pressurization system, refuse to public flue smoke back flow. It also has 5.2KW firepower of combustion system. At the same time, high temperature pulse supercharged washing is upgraded, which is more powerful and healthier.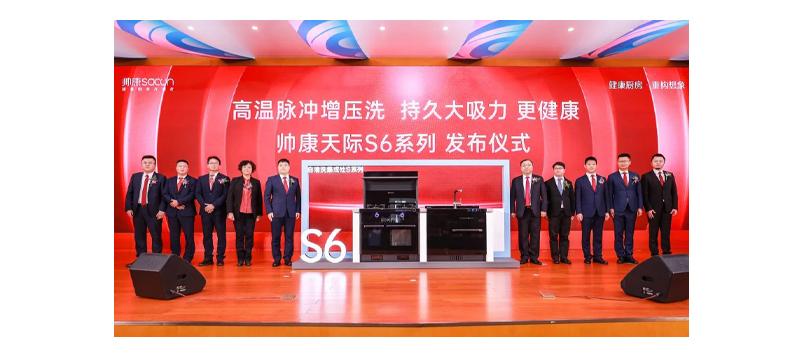 It can be said that SACON self-cleaning integrated kitchen S6 is not only a new category, but also a "cooking master" for home.
Isolate invisible fumes for healthier kitchen
1.Three-dimensional wind wall, double-chamber, precise gathering, to isolate the invisible oil fume.
2.Equipped with variable frequency cruise motor, 2010r/min speed, stronger.
3.SACON Healthy Cooking Space A8 hood also adopts the high-temperature pulse pressurized washing technology, larger suction and healthier.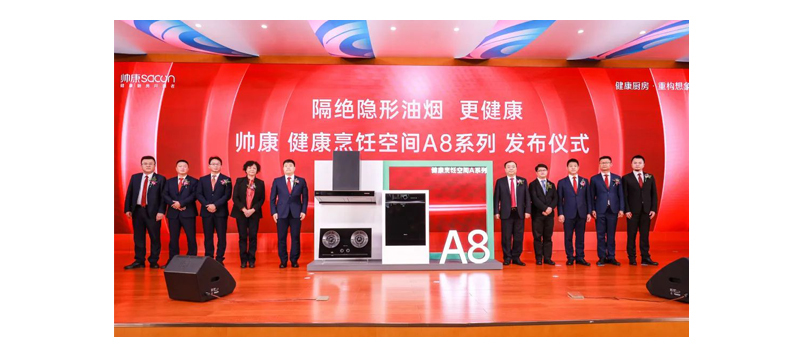 SACON Healthy Cooking Space A8 could completely solve the hidden dangers of visible and invisible oil fumes from the root, bringing families safer and better cooking experience.
Healthy Cabinets
Negative oxygen ions, Ag+ health technology
1.SACON Healthy Cabinets are made by an international design team, professionally supporting SACON Healthy Kitchen appliances, realizing the full integration of design, materials, functions and services.
2.Negative oxygen ion series products can achieve aldehyde removal, invisible oil fume degrade, and deodorization; Ag+ silver ion series products can achieve high-efficiency antibacterial, long-term antibacterial, and high antibacterial rate.
SACON healthy cabinets have realized the integration of cabinets and electric appliance, , which is expected to lead the trend of healthy kitchen sets.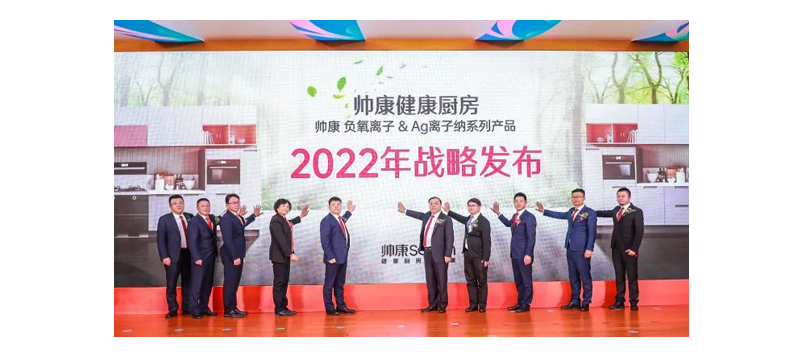 As the first-generation kitchen appliance head brand in China, SACON has promoted kitchen health upgrades several times in the past 40 years. The self-cleaning integrated stove S6, healthy cooking space A8, and healthy cabinets once again highlight the industry-leading innovation and R&D capabilities of SACON. In the foreseeable future, SACON will further reconstruct the industrial ecology, lead a new era of healthy kitchens, and enable hundreds of millions of families to use healthy kitchens.