The Chinese gymnastics team officially started their journey from Beijing on 18th July.
Sacon, supplier of the Chinese national gymnastics team, congratulated the Chinese gymnastics team on their victory in 2021.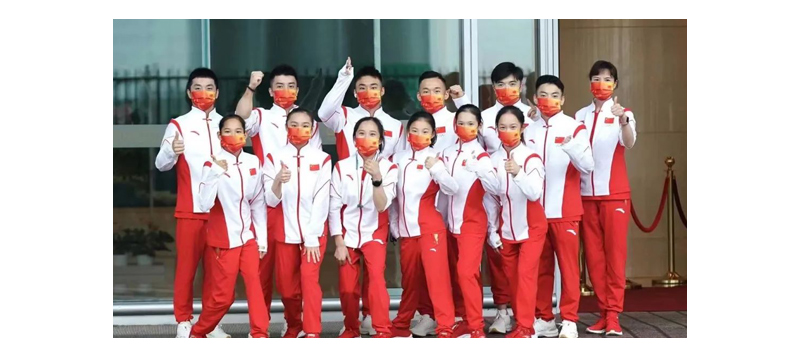 For all athletes, 2020 is a year of both opportunities and challenges. The postponement of various sports events is motivation more than pressure. In 2021, the competition restarted, so most of the members of the national gymnastics team have spent almost the whole year in closed training. Even in the Spring Festival, they still stick to the training without any slack and were fully prepared for the battle. "Never give up at any time" is the spirit of the Chinese team.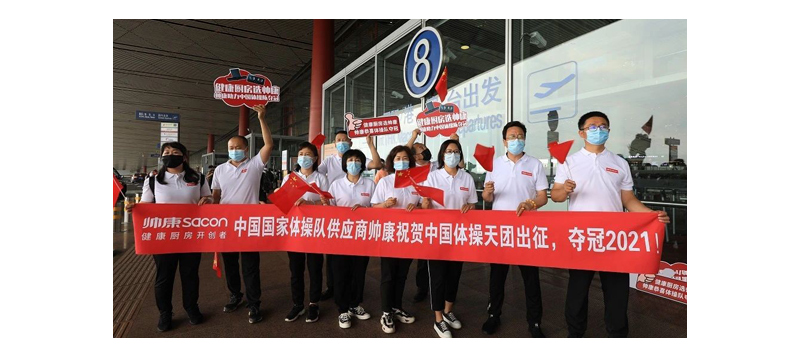 Sacon, as the supplier of China's national gymnastics team, accompanied and witnessed the Chinese gymnastics team from preparation to expedition.
At beginning of this year, sacon was awarded a medal by the Chinese Gymnastics Association as the supplier of the Chinese national gymnastics team. The gymnastics team has always conveyed the health to the whole people with the spirit of sportsmanship, and sacon has provided healthy kitchens for millions of families. The common pursuit of both is to create a healthy life and express a healthy attitude. The two sides work together to convey the concept of healthy life and jointly promote the development of health.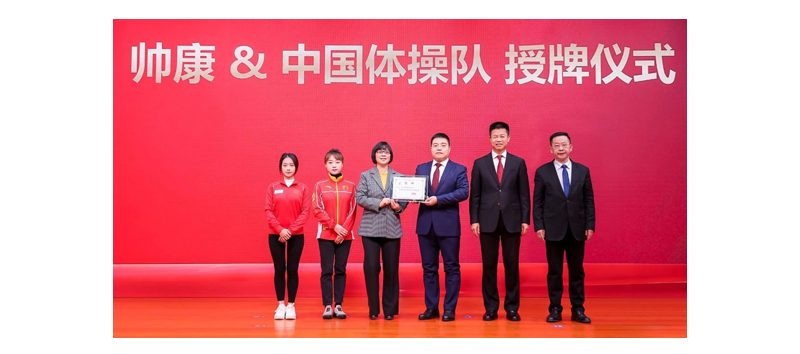 The Chinese National Gymnastics Team is known as the master of the Chinese Sports Corps, and its fighting spirit is worth learning. Walking side by side with the national gymnastics team, sacon stepped on a broader stage and track, and was more determined to pursue excellence and strive for higher goals. It will continue to create a healthy cooking environment, advocate a healthy diet and a healthy attitude towards life. The national team will serve as an example to the world to convey a healthy spirit.
Sacon wish the Chinese gymnastics team a smooth journey and believe that the Chinese gymnastics team will surpass themselves and win without regret.