On 4th Nov, Yang Haisong, vice President of Huawei's consumer business software Department, visited Sacon headquarters for communication and guidance. The leadership of Sacon accompanied throughout the reception. At the beginning of the trip, a group of guests visited the exhibition hall of Sacon and learnt the development history and innovation achievements of Sacon in the past 36 years.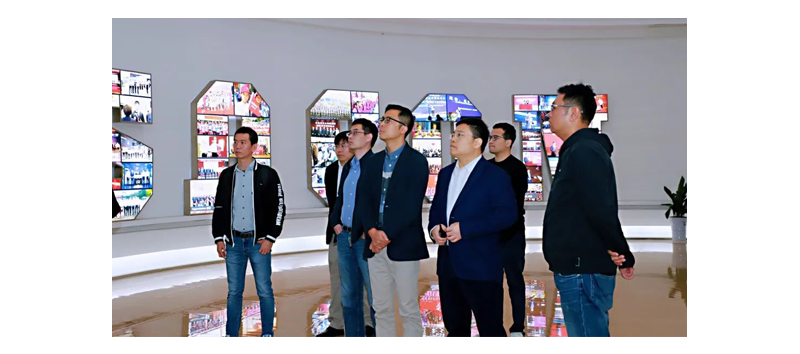 Zhang Jiangao, chief product officer of Sacon, gave a detailed introduction to potential products such as submersible range hood, healthy cooking space, automatic cleaning integrated kitchen and built-in star kitchen series, which gave a comprehensive display of extreme experience. Through the display of innovative technology, Sacon perfectly interpreted the strength of leading products. The subversive innovation of the four products made guests full of praise.
Sacon has specialized in kitchen industry for 36 years, which is a professional manufacturer of range hood, gas hob, integrated kitchen, disinfection cabinet, electric oven, electric steam oven, electric water heater and gas boiler. Since its establishment, Sacon has always focus consumers' demand, to solve the pain point of kitchen cooking, whether product research and development design or manufacturing quality service has always been the trend of the industry. Now Sacon has nearly 700 national patents and technologies, and has participated in the drafting of a number of national standards.

In the new era when people pay more and more attention to health, Sacon focuses on the kitchen quality and health and continuously expands the category of innovation to launch four health product solutions with no fume on face, to bring healthier kitchen life experience for cooks.
This cross-industry communication will further inspire Sacon in terms of product innovation. Sacon will continue to use innovative technologies to enable products, further expand the experience boundary of kitchen appliances, optimize the interaction between cooks and kitchen appliances, and provide users with more complete smart life solutions.